Medical Coding, Medical Billing, AR Callers Jobs and Work from Home
CodersGrade®, Credibility
of Medical Coders, Medical Billers and AR Callers
CodersGrade® Awarded Grades adds Credibility & Respect to Medical Coders, Billers and AR Callers Profile.Get the Medical Coding, Billing Job you deserve
Discover your business
CodersGrade®, a Platform
to Assess, Upgrade & Integrate
Using this platform, Aspiring Medical Coders can assess themselves, Upgrade their skill and competency, & integrate with better health information management systems.
Why CodersGrade® !
Apply for CodersGrade® Accreditation (CGA) and show your customers your proficient levels confidently, honestly with integrity. Medical Coding, Billing Jobs Updates and Networking.Get 50-200% More Salary – Take the Challenge.
CodersGrade®
Network of Medical Coders, Medical Billers and AR Callers
We have the Assessed Grade Value equivalent of a medical coder's skill and intelligence derived by using certain data sets and authenticates information. The is a system and algorithm based process to provide a three digit numerical number associated with a Grade to provide an impression of the Coders skill and ability integrated with intelligence and coding skills.
Why Choose Us
Get our services & drive more
CodersGrade, putting you in front of potential employers for your dream job
The CodersGarde adds additional credibility to more than 300,000 Coder across globe
CodersGrade shows that you are proficient in skills and standards andTrust fuelling employer confidence and sticking out from the competition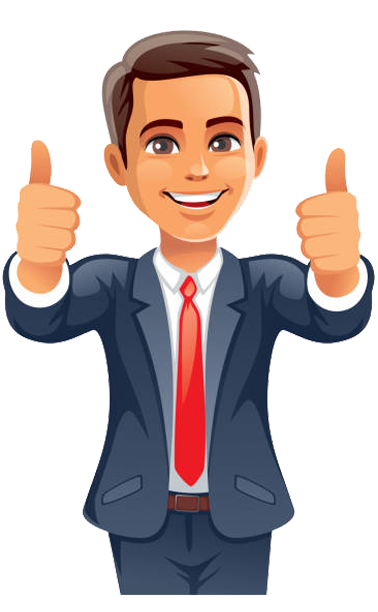 CodersGrade updates you about the jobs, and freelancing opportunities thrive in a competitive marketplace
Employers can instantly request a profile from CodersGrade
Build your profile to showcase your certifications, job experience, expertise etc
CG Grading is based on Scientifically & Mathematically Developed Medical Coding Skill Grading System by Hinfoma and Medesun Global which has different attributes and parameters to give you a grade on a predefined and proven algorithm to show the most accurate and authentic grade as an outcome of the skill and knowledge you have at the time of assessment.
Authentic Academic Education
Valid Bonafide Certificate
Communication &
Problem Solving Skill
Information Technology Exposure
Medical Terminology
HIPAA Compliance
Medical Coding Assessment
Personal Interview
Background Verification
FASIC - Level III Check
Police Verification Check
Criminal Check from E-Court
CodersGrade® is one of the leading and proven Proficiency Assessment Platform (PAP) for Medical Coders to assess their skill and knowledge on Medical Coding on a defined, innovated and integrated Grading System developed Scientifically & Mathematically basis long research on Skill Assessment and Enhancement Methodologies. The primary goal of a proficiency-based grading system is to produce grades that more accurately reflect a student's learning progress and achievement. The grade provided is solely to assist you in improving your decision making and exercising your own best judgement.
CodersGrade® is a leading, agile, most experienced and innovative global grading company driven by its mission of providing best medical coders to the healthcare industry and make function better. Our analyses, insights and Grading help medical coders, employers, hospitals, and insurance companies make sound decisions. We help Medical Coders to enhance their knowledge, and skills. We not only Grade the medical coders, but also assist them to improve their skills and coding standards. CG Ratings are recognized for being a knowledge-based company and provides near real time research on medical coding domain.
CodersGrade is a grading of Medical Coder Skills.
Primary goals of a proficiency-based grading system is to produce grades that more accurately reflect a student's learning progress and achievement, provided solely to assist you in exercising your own best judgment
Validate your expertise and get the leverage you need to move up in your Medical Coding career.
In a market saturated with companies vying for customers, CG Accreditation gives employers confidence that they're dealing with an ethical and vetted coders
Apply for CG Accreditation and show customers your proficient levels honestly and with integrity.
Grading Is depends up on
Relevant Education

Certification's verifications

Communication skills

Computer skills

Medical terminology
HIPAA Compliance

Industry Updated Knowledge check

Medical coding exam conducted by Coders Grade

One to one VIVA with coders

Background Verification of previous work experience
Problem solving skills

Police Database check

FASIC-Leve-III Check

Criminal Check ( E Court )
Score of 1-1000
Grades A+, A, B+, B
does not verify the accuracy of information provided by third parties, and does not guarantee the accuracy of any information
Disclaimer:
medical Coders are under no obligation to seek CodersGrade
Testimonials
Whats our customers saying
about us
After completion of my Coding Training, I was looking for some self assessment and self grading to know where I am, CodersGrade graded me and I am confident now.
D. Adithya
CodersGrade gave me the platform to assess my medical coding knowledge and enhance to A+ from B when I was assessed first. Thanks CodersGrade
KM. Sairam
The platform is so scientifically and logically developed which assessed me correct and the team advised me a way to Medical Coding Career.
M. Varshini